1290 N.W. 74 Street
Miami, FL 33147
CERTIFICATIONS
UL and CSA
CATEGORIES & HEADINGSdetails >>
Acme Miami Air Movement products include Zone Control systems and motorized dampers. The dampers are available in 24v Spring Return, 24v Power Open/ Power Closed (PO/PC) Dampers and 110v Spring Return Dampers. The Dampers are excellent for Zoning, Ventilation, and Fresh Air intakes. We also offer a Fresh Air Control (FAC-1).

We also produce the Ultimate Clothes Dryer Vent Booster including the 9460 as well as Duct Booster Fans and Inline fans, Back draft Dampers and other IAQ products as well as Crossflow Blowers for Fireplaces, electric heat and other applications.

We also produce electric motors, Flexible Bend to Fit Defrost heaters and replacement products for the HVAC&R aftermarket.

We are small enough to listen to your ideas. We take pride in our product quality , excellent customer service and on-time delivery of our products.
Vendor Showcase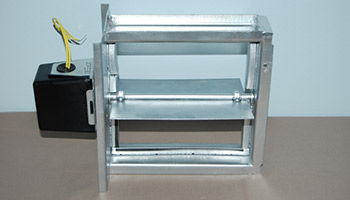 Zone Control Systems

For HVAC and other applications

Round and Rectangular Dampers Round Damper
Powered by Hansen Actuators
•24 volts AC
•Increased Torque
•Quieter Operation

New! 3-wire Power Open / Power Closed Dampers more information

Powered by Hansen Actuators read more